Welcome to Cure Touch Massage Located Inside Madison Ridge Chiropractic in Rexburg
Call Us: 208.557.3516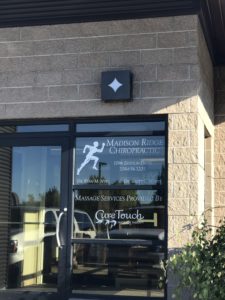 Cure Touch Massage is now working exclusively in Rexburg with Dr White and Dr Nye over at Madison Ridge Chiropractic.
Massage and Chiropractic adjustments provides a natural holistic approach to medicine. The spine and soft tissue rely on each other to function as needed in our daily activities. Massage allows for relaxation of muscle tension permitting chiropractic adjustments to be performed more easily and successfully.
Were you injured in a car accident? Cure Touch Massage Therapy accepts personal injury claims such as car accidents and workers comp. Come and receive real results for your aches and pains.
Massage and chiropractic care can:
Improve posture
Alleviate low-back pain and improve range of motion
Manage pain caused by arthritis or fibromyalgia.
Reduce spasms and cramping
Increase joint flexibility
Relieve migraine pain
Release endorphins—amino acids that work as the body's natural painkiller