Meet the Staff at Cure Touch!
Rachel
I graduated from the Rexburg College of Massage Therapy! At RCMT I was trained in many massage techniques, some of which include swedish, deep tissue, sports, reflexology, and prenatal. My focus as a massage therapist is to tune in to my clients' needs completely so that the deepest relaxation and most effective healing experience can be achieved. I strive to apply a creative, intuitive, warm, and soothing touch that will leave you feeling like your best self.
Besides giving amazing massages, I enjoy swimming, reading, skiing, cooking, and spending time with my husband and three kids.
Rachel is available in Idaho Falls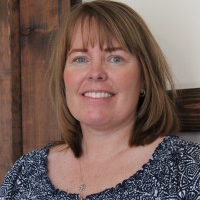 Jennifer
I am a licensed massage therapist. In 2004, I graduated from Irene's Myomassology Institute of Michigan. I believe massage is a great way to bring balance to your body and your life. The massage techniques I have acquired can address issues such as back pain, stress, headaches and sore or tight muscles.
I specialize in Swedish massage and like to enhance your massage experience with therapeutic techniques that fit your needs at that time. Techniques I like to incorporate are: trigger point, myofascial release, deep tissue, muscle mechanics, positional release, carpal tunnel, muscle energy, hot stones, reflexology, aromatherapy and aromatouch.
On a personal note I am a person who loves animals and the outdoors. My husband and I enjoy our time together by hiking, jeepin', skiing, riding horses and just enjoying the world around us.
Jennifer is available in Idaho Falls & Rexburg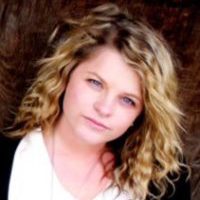 Kara
I am a graduate of Rexburg College of Massage Therapy. I prefer performing clinical massage and deep tissue work especially in the upper back and neck. I seek to aid my clients in finding healing and strength in their body. I love getting to know my clients and their preferences for bodywork. In the past I suffered from migraines and body pain because of a car accident. One of my favorite things is when my clients tell me they are no longer having migraines/headaches. I have a deep love for learning new skills. I have currently taken to perfecting my mad basketball skills as well as learning to run, sew, garden and cook.
Kara is available in Idaho Falls
Leslie
I am a Licensed Massage Therapist that graduated in 2009 from Colorado School of Healing Arts in Lakewood, Co. I have always known that I wanted to be in the business of healing people, however, it was not until I started working in a hospital as a nursing assistant, that I fully understood the difference between putting a band-aid on a problem vs. treating the issue. This is why I love all types of massage. My favorite massage modality is myofascial release with emphasis on breaking up long standing adhesion's. I enjoy working with a variety of different clients and assisting them with their health goals.
Leslie is available in Idaho Falls.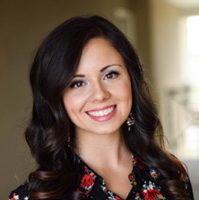 Kylee
Massage Therapist & Receptionist
I graduated from the Rexburg College of Massage Therapy in August 2016. At RCMT I learned all types of massage. My favorite massages to perform are Deep Tissue, Prenatal Massage, Trigger Point Therapy, Aromatherapy, Swedish Massage, Hot Stone Massage, Soma Cup Therapy, and Sports Massage. I love the clinical aspect of massage, but I also love to pamper people with our Custom Swedish Massages that include all sorts of enhancements. I became a Massage Therapist because I love to serve others. So many people live with chronic pain and if I can just ease their pain even for one day the client is happy and I'm happy that I could help. I love helping people who have been injured or who are recovering from a surgery. I will go above and beyond to make sure my clients are comfortable and feel good after their massage. I never give the same massage twice. Every body is different and everyone has different needs. I customize each massage according to what the client needs. I love my job!!
I married the love of my life in August of 2015. We enjoy working out, hiking, camping, BBQing, and just hanging out with friends and family.
Kylee is available in Idaho Falls & Rexburg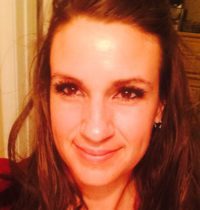 Jeni
My name is Jeni, I grew up in Idaho Falls Idaho. I went to Idaho Falls high school my senior year I did an internship at Ellis physical therapy doing massage. I became licensed in 97 after I graduating from Utah College of massage therapy, I worked with chiropractors for 10 years and various day spas for 10 years in Idaho, Utah, California and Florida.
I had my neck fused six years ago and because of this I wanted to specialize in pain management such as migraine relief pain and management for tendinitis. I enjoy utilizing all the massage modalities. I have learned to thrive on diversity and new challenges. I look forward to taking my 20 years of experience and using it to customize the perfect massage for you!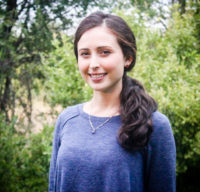 Emily
I am a certified massage therapist living in Rexburg, ID. I attended Utah College of Massage Therapy(UCMT) -One of the nation's top massage therapy schools. At UCMT I learned a number of massage techniques that will relax, heal and energize. I also completed certification for Ashiatsu Oriental Bar Therapy, the deepest most luxurious massage you will ever have. I have extensive experience with injury recovery, surgery recovery and stress relief. My purpose is to help others maximize their body's full potential through a therapeutic touch.
On a personal note, my hobbies include playing tennis, rock climbing, hiking, snowboarding, surfing, dancing and staying active. I strive to achieve a healthy lifestyle by exercising both my body and mind.
Emily is available in Rexburg. Rates differ from other staff.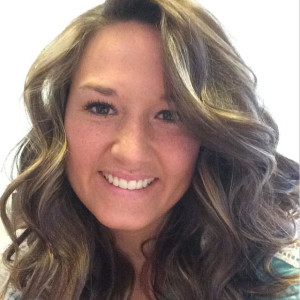 Mikyla
I am a licensed massage therapist and I graduated from the Rexburg College of Massage Therapy. At RCMT I learned a variety of massage modalities, some of which include, swedish, deep tissue, trigger point, pre-natal, hot stones, aromatherapy and sports massage. I have also taken some continuing education classes that help people dealing with chronic pain that haven't been able to find relief through traditional massage.
I live here in Rexburg with my husband and our two cute dogs. We love animals, camping, four- wheeling and watching movies together.
Mikyla is available in Rexburg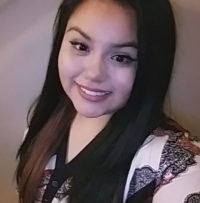 Yoletzi
I graduated from Rexburg College of Massage Therapy. I currently reside in Rexburg, Idaho but I was raised in Texas. My favorite massage modality is trigger point therapy. I find that this kind of therapy is one of the fastest ways for pain relief- although painful. I also enjoy giving deep tissue massage but don't let that scare you; I can give a relaxing massage as well. I love giving my clients what they came for- satisfied client, happy therapist. Some of my hobbies are playing softball, volleyball, basketball, and powerlifting. I enjoy being outside, nature is my haven.
Yoletzi is available in Rexburg.
Megan
I graduated from RCMT in May of 2015.. I truly love massage and believe it is one of the best ways to help your body relax and be healthier! My favorite styles of massage are deep tissue, prenatal, cupping and hot stones. I also love using essential oils because of the amazing qualities they have and the effect they have on our bodies! Come try out some of these techniques!
Now, a little about my personal life. I have been married for 3 and a half years to my amazing husband and we just had our first baby in July of 2016. I'm also an animal lover and love spending time with family and friends. I'm very upbeat and strive to be happy all the time! Massage is one way I feel happier. During a massage there is a feeling of relaxation, peace and healing that can't be matched. Come in to Cure Touch and see what we have to offer you!
Megan is available in Rexburg.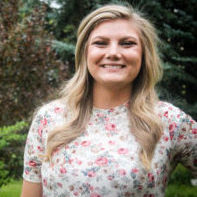 Ashlee
I'm a graduate of the Rexburg College of Massage Therapy, where I learned a wide variety of different massage modalities and the benefits for the mind and body that each one has. I really love working in an environment where massage is involved, I feel it is very therapeutic for both our clients and our therapists. I also believe massage to be part of a more relaxing and wholesome way of life in a world that's growing ever more busy, loud, and on demand.
In my spare time I love to be with my family, travel, read just about any book I can get my hands on, write, and snowboard.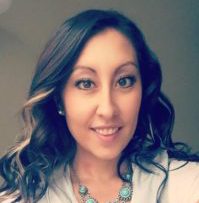 Chalyse
Details coming soon! Check back later.
Chalyse is available in Rexburg.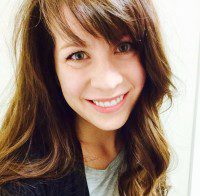 Whitney
I am a certified Master Esthetician. I attended school at Southern Utah University and studied Pre-Med, Physical Therapy. I loved the study of the human body and how amazing it's capacity for healing is. However, I wanted to expand my artistic talent. One day I stumbled across Aesthetics. I decided it was the next step in my education and attended The Skin Institute in St. George, Utah. It was a perfect fit from the beginning; I was meant for it.
In the world today not many people are licensed and trusted to touch others. Touch is important in our lives it can heal us emotionally, mentally and physically. I use my talent and knowledge of skin care to help others feel confident and beautiful in their skin. I love seeing them glow!
The best thing about Esthetics is that not only do I improve peoples lives – it's an art. It's like painting a picture or molding clay; it's a dance. So to me, every individual I help becomes a living piece of art.
I am genuine, professional and love adventure! In my spare time I enjoy being outdoors, long boarding, and spending time with my husband and our adorable chocolate lab.
Whitney is available in Rexburg & Idaho Falls.
Please call to book.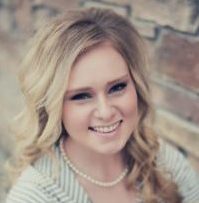 Melissa
I am a Licensed Massage Therapist and graduated from Rexburg College Massage Therapy (RCMT). At RCMT I was taught and certified in many massage modalities including; Swedish, Deep Tissue, Hot Stone, Aromatherapy and Prenatal Massage. I have a passion for Massage Therapy and truly believe it soothes and can aid in the healing process of the human body. I strive to customize my massages to each individual client's needs and requests. I also find it important to be knowledgeable in the modalities that I practice so I can massage to the best of my abilities.
My husband and I currently live in Rexburg and outside of massaging I love to spend my time with friends and family. I have a passion for music so I love to sing and occasionally play the piano.
Melissa is available in Rexburg.
&nbsp